August 2017
Opening August 11 from 6-9 and showing through September 30: "Sad Stories." - New crime scene/accident paintings on panel on display in Seattle at Two Bells Bar & Grill.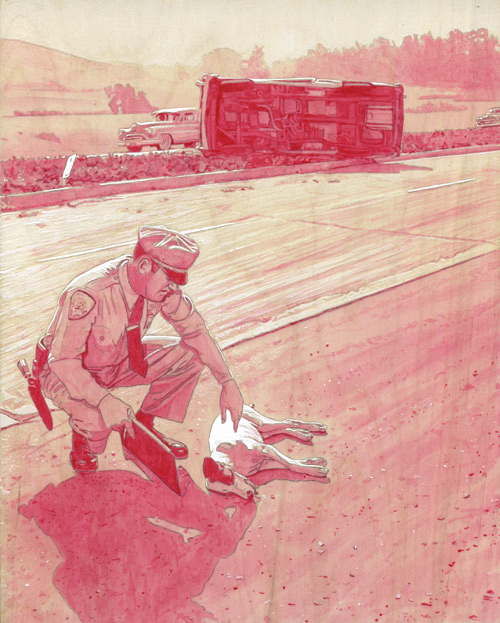 Rt. 55 - Dog Killed.10" x 8", Acrylic on panel. 2017.
Limited edition prints through Brad Benedict's
Sideshow Fine Arts
Available work page still online.
Check me out on Instagram!
Thank you for looking and feel free to email me.
chris [at] bagpainter [dot] com
Take it easy,
Chris