April 2015

Registration now open for my painting class in Burien:
Acrylic Painting Studio: Beginning to Advanced.
Mondays, April 27-June 22, 6-8:30pm
Fee: $150/ RD $144, Ages 15-Adult, 8 classes
More info here (page 17) and register here!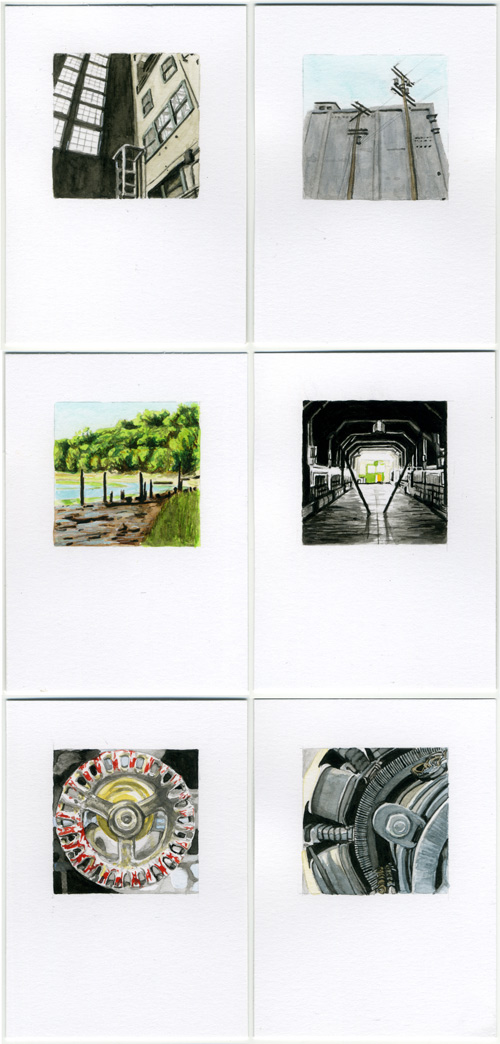 Duwamish mini's #10 - 15. Mixed media on paper. 3.5"h x 2.5"w (images 1.5" x 1.5"), 2015.
Available work page still online.
Other available work can be found with Jack Fischer Gallery in San Francisco and G. Gibson Gallery in Seattle.
Thank you for looking and feel free to email me.
chris [at] bagpainter [dot] com
Take it easy,
Chris