October 2015

If you find yourself in Paris, France, please check out:
HEY! Modern art & pop culture Act III,
Collective exhibition. 65 international artists,
September 18, 2015 – March 13, 2016 at the
Halle Saint Pierre Museum Paris, France.
It is an incredible show!
I am also excited to be participating in the CoCA 24 Hour Art Marathon this year:23 Enigma
November 11-13 at The Summit Building on Capitol Hill.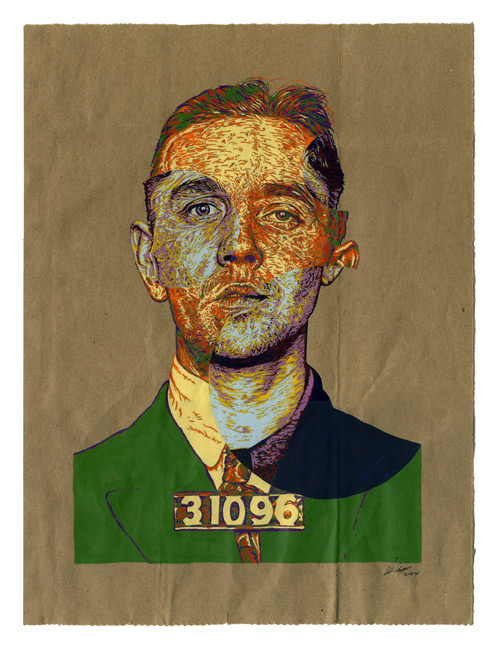 2 Forgers. 12"h x 9"w, acrylic on paper bag, 2014.
Available work page still online.
There are a few remaining giclée prints I did a while back.
Other available work can be found with Jack Fischer Gallery in San Francisco.
Thank you for looking and feel free to email me.
chris [at] bagpainter [dot] com
Take it easy,
Chris