December 2013
Bound Requiem, group show at Last Rites Gallery, NY, curated by Michael Mararian, December 14 - January 18.
Pieces from my July Artist in Residency at Pratt in Seattle can still be viewed here.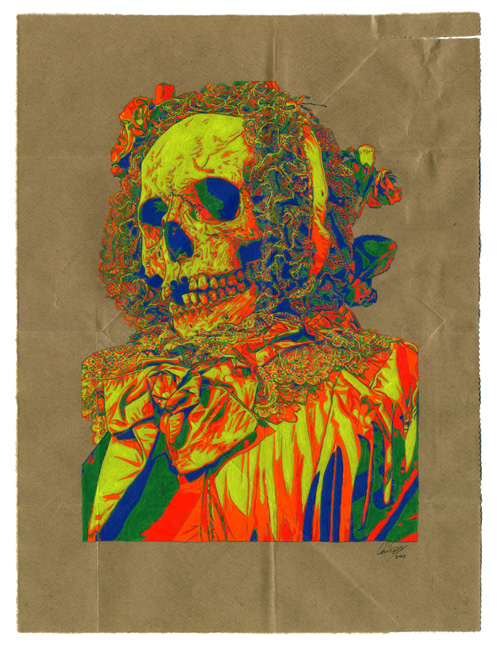 Untitled. (Private commission based on skeleton from the "Chapel of the Virgins", Crypt of the Monastery of Santa Maria Della Pace, Palermo, Sicily.)
12"h x 9"w, fluorescent acrylic on paper bag, 2013
Available work page still online.
Other available work can be found with Jack Fischer Gallery in San Francisco and G. Gibson Gallery in Seattle.
Some limited edition giclee prints here.
Thank you for looking and feel free to email me.
chris [at] bagpainter [dot] com
Take it easy,
Chris