January 2015
Still working on the new series of tiny paintings, "Terrible Horizons". Showing somewhere, sometime 2015.
Identity and Portraiture Workshop at Tacoma Art Museum, Saturday, February 14 @ 10:00 am - 1:00 pm, join us!

The members of the Duwamish Residency will be having a show at 4Culture, Seattle in March. I will be submitting tiny paintings and some serigraphs.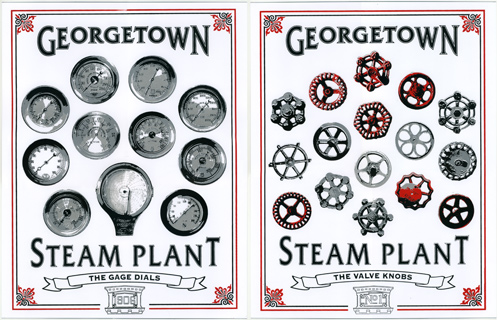 Georgetown Steam Plant - The Gage Dials and
Georgetown Steam Plant - The Valve Knobs.
Four color serigraph on Cougar 100lb cover,
18"h x 14"w each, 2015.
Available work page still online.
Other available work can be found with Jack Fischer Gallery in San Francisco and G. Gibson Gallery in Seattle.
Thank you for looking and feel free to email me.
chris [at] bagpainter [dot] com
Take it easy,
Chris