September 2014
New show this month: "Broken Word" at G. Gibson Gallery, Seattle.
*Opening Friday, September 5 - From 6-8.
Artist talk at 5:30.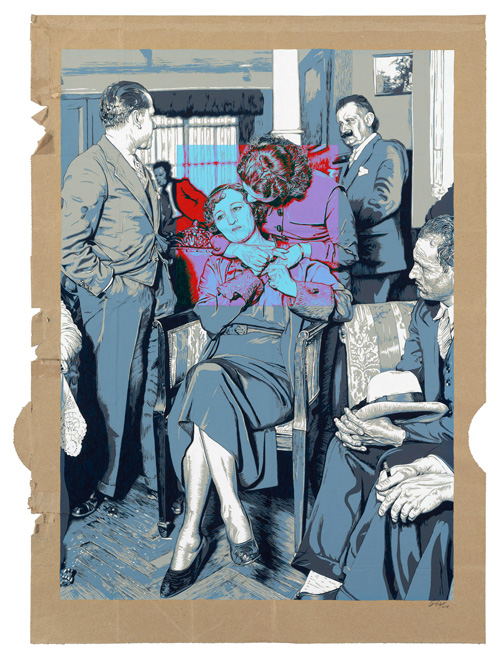 Woman during criminal investigation. 28.5" x 21.5", acrylic on paper bag, 2014.
Available work page still online.
Other available work can be found with Jack Fischer Gallery in San Francisco and G. Gibson Gallery in Seattle.
Thank you for looking and feel free to email me.
chris [at] bagpainter [dot] com
Take it easy,
Chris