2023

New series of female Australian mug shot paintings underway. When new work can be seen, it will be on Instagram first, then eventually here.
Paintings currently available can be seen here.
Thank you.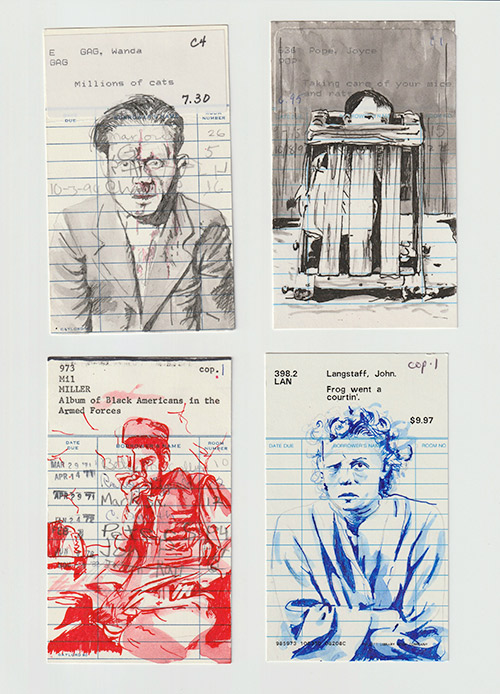 From left to right, top to bottom:
"Millions of cats"
"Taking care of your mice and rats"
"Album of Black Americans in the Armed Forces"
"Frog went a courtin'."
Acrylic ink on library cards, 3"x x 4.875", 2023.
Currently up at Trash Lamb Gallery from November 17 - December 30 .
Limited edition prints through Brad Benedict's
Sideshow Fine Arts
If you have any questions at all, please let me know.
chris [at] bagpainter [dot] com
Take it easy,
Chris