2023

New series of female Australian mug shot paintings underway. When new work can be seen, it will be on Instagram first, then eventually here.
Paintings currently available can be seen here.
Thank you.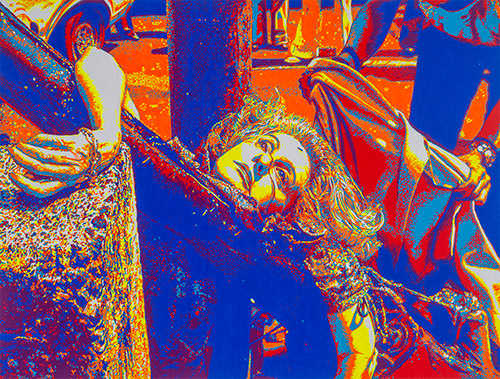 Mexico City, April 29, 1979. Journalist hit and killed by a white Datsun on Avenida Chapultepec. She was on her way home after having her hair and nails done for a press conference later that day. (After Enrique Metinides)
Acrylic on panel, 24" x 18", 2021-2023.
(Photo by Steve Gilbert).
Limited edition prints through Brad Benedict's
Sideshow Fine Arts
If you have any questions at all, please let me know.
chris [at] bagpainter [dot] com
Take it easy,
Chris