Spring/Summer 2022
Working on a new series of mug shot paintings, 24"x18" paper bag on panel, will be sharing as happens. Most current work can be seen on Instagram.
Artist Alan Fulle has been making videos of artists and was kind enough to make one with me! Thank you Alan!
Paintings available can be seen here.
Thank you.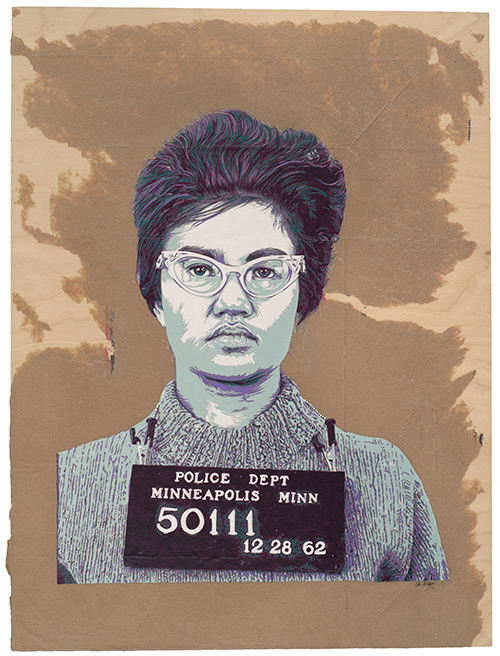 Untitled. 24" x 18", acrylic on paper bag on panel, 2022.
Limited edition prints through Brad Benedict's
Sideshow Fine Arts
If you have any questions at all, please let me know.
chris [at] bagpainter [dot] com
Take it easy,
Chris