August 2020
Currently working on several pieces at or around life-size, bag adhered to panel as well as toilet paper tubes.

Stay safe and well out there.
Paintings available in inventory in Seattle can be previewed here.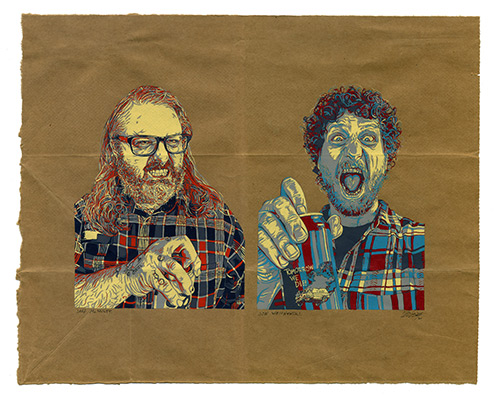 Jeff McNulty. Jon Weisnewski. Tomorrow We Die! Podcast
Acrylic on paper bag, 10.875" x 13.875", 2020.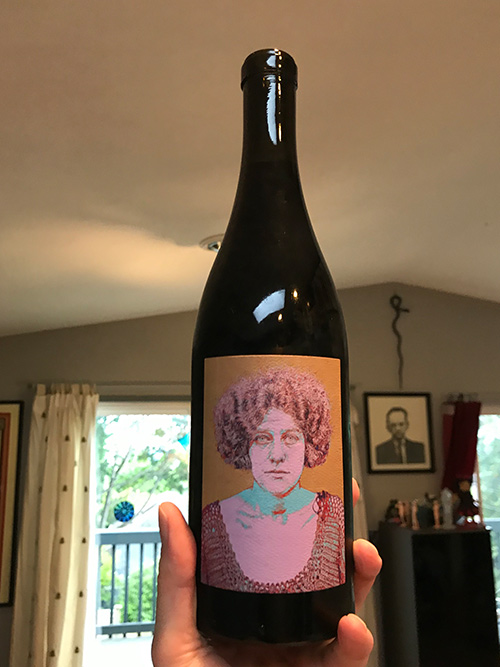 Still available! 2019 Carbonic Syrah, Destiny Ridge Vineyard, Horse Heaven Hills AVA, WA (55 cases) 100% Whole Cluster Syrah.

For every bottled of Carbonic Syrah sold, we will donate $10 to Southern Poverty Law Center.

http://wtvintners.orderport.net/product-details/0126/2019-Carbonic-Syrah

http://www.wtvintners.com/
Limited edition prints through Brad Benedict's
Sideshow Fine Arts
Check me out on Instagram!
If you have any questions at all, please let me know.
chris [at] bagpainter [dot] com
Take it easy,
Chris